By Austin Allen, Social Media Ninja


 Length:  Keep your video under 2 minutes.  2 minutes seems to be the sweet spot for video lengths before viewers get bored and look for a new video.  Obviously, there are some cases where a longer or shorter video is necessary depending on the purpose.  The average length of a YouTube video is said to be about 4 minutes and 12 seconds according to this article, but unless you are uploading a music video or have a specific purpose for the video to be that long, it is good to keep it short and concise before your viewer clicks on the next recommended video in the right-hand column of your video.


 Title:  Make sure your Title is a "Title", not a sentence.  I always stand behind the rule, "less is more".  Use your title to give a clear picture of what the video has in store in as few words as possible.  Don't forget that the title should have a few important keywords just like the Tags and Descriptions.  Read this article for more tips on creating viral video titles.


 Tags:  Add tags (meta-tags) to your video to make it more searchable.  Remember, SEO applies to videos, but a computer can't read content from a video…just text.  Give the search engines the ability to rank and categorize your video just as it would do for your website.   Don't "keyword stuff" your videos though.  You wouldn't keyword stuff your website or blog right? Be creative with your tagging, tag categories and specific words as well.  Read here for a more in depth analysis of tagging.


 Description:  This one falls along the same lines as tags.  Provide the context of your video and links to your website and social media accounts.  Use words that people would be searching for, but don't overdo it.  Make your description natural, catchy, and easy to read. This should be a teaser of what the viewer is going to watch.


Lastly, make a video that is engaging and makes viewers want to share, comment, and like your video.  The more these things happen on your video, the higher they will rank on search engines.  We like to think we're experts at this part here at BARS+TONE.  Your audience will move on if they aren't engaged in about 10 to 20 seconds.  Most of us don't have time to watch something un-interesting, so it's only natural to jump from video to video.  There isn't really a formula for creating engaging content, but if your video is visually appealing and well produced, you're well on your way.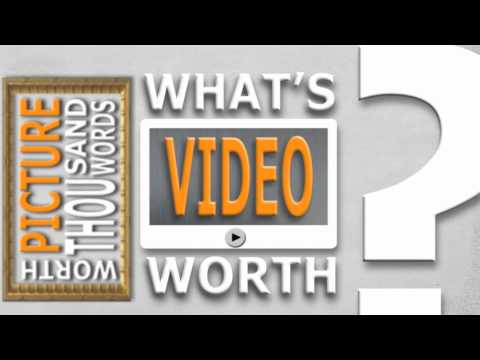 Email us at info@bars-tone.com, if you'd like to talk to us about creating your next engaging and compelling video!
Tags: meta tags, Online Video, Social Media, web video, YouTube