By: Austin Allen, Marketing Associate
I've been following this phenomenon they call BranchOut for the last month, ever since I got an invite from a random individual who I never expected to be concerned about their career.  The circumstances surrounding the invite intrigued me.  Why was this person inviting me to join their network?  The answer: Automatic invites from people who joined via other automatic invites.  Don't get me wrong, I'm not writing this article to discourage anyone from checking it out.  I am always rooting for the hip new start-up companies that are working hard to make something cutting edge but in my time, I've seen a few networks come and go (MySpace, Unthink to name a few).  Unthink had nothing really different to offer over Facebook, and MySpace was the leader in social media for a long time until they allowed the users too much design control.  The key is to offer something different.  This new professional network is pretty much the same as LinkedIn but it is using the massive Facebook user base to spread like wildfire.  At over 5.5 million users, it would seem they are doing well.  I would be curious how many of them did what I did: Joined, checked it out, and never opened the tab again.
I don't think BranchOut will be successful for a few reasons.  The first reason is: As a young professional with a Facebook page that now runs timeline, I don't really want my professional career building contacts to have access to my Facebook page.  I won't beat around the bush.  Many of us have our personal life out on Facebook for the world to see.  Why would I want to easily direct a potential employer to my personal life.  I once heard a past marketing teacher say, "All of us having something on our Facebook page that could lose us that potential job if you look hard enough"!
Many people are jumping on the BranchOut bandwagon right now to check it out.  Afterall, it's on Facebook.  That makes it one step easier than building a LinkedIn profile.  I think a whole bunch of people are checking it out but not really using it.  My gut feeling is that, the droves of people that aren't really professionals will check it out because it seems like a great idea to be serious about their career but will quickly forget about it.  I would like to say this happened to Hipstamatic, they blew up with this cutting edge concept, but in the end it was more of a novelty.  They didn't find a way to make it stay relevant as Hipstamatic did with its sharing.  Although, they started the picture filter craze, they only made about $5Million in Revenue thus far.  Branch out will be a novelty on Facebook for some time, but in the end, LinkedIn has given us a reason to stay.  We want to keep our business and personal contacts separate (and for good reason too).
My last reason is, simply: I really don't have time to manage more accounts.  Unless a network comes around that really changes the game, I don't usually stick with it for very long.  I think that will be the norm in our saturated Social Media Network landscape of the 2010′s.  Most of the cutting edge start-ups right now are coming from the way they use apps.  I would argue that the future of Social is in mobile, I'm not just talking about apps that are just mini-websites but apps that bring something new such as: Instagram, Draw Something, Words with….
I did a search for marketing jobs the other day on BranchOut and narrowed it down to the experience levels I would be interested in and the positions all came up as Director, Manager, and Senior this or that.  I'm sure they just need some tweaking in their algorithms, but for now I'd say I gave it the ol' benefit of the doubt by allowing it to connect to my Facebook.  To date I've been on BranchOut 3 times: The first day I loaded it, a second day to try some of the features out, and the last day to write this blog.  I'm hoping after I write this that there is a reason to check it out a 4th time to see if I was wrong (hopefully I am).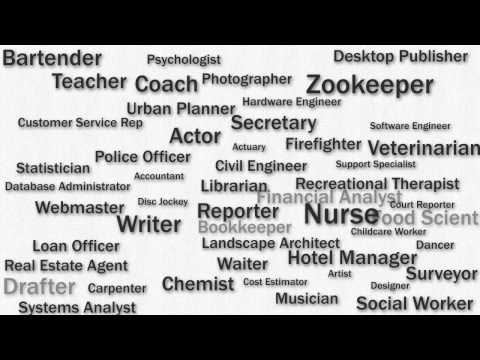 Have you "branched out" yet? What's your take on this new LinkedIn competitor?